A Curious Case of Counterintelligence – Bill Priestap
| Clip Of Russian Interference in U.S. Elections
In 2013, Mr. Priestap was named special agent in charge of the Counterintelligence Division in the New York Field Office.  December 21, 2015 FBI Director James B. Comey named E.W. "Bill" Priestap as the Assistant Director of the Counterintelligence Division at FBI Headquarters (FBIHQ) in Washington, D.C
https://www.fbi.gov/news/pressrel/press-releases/e.w.-priestap-named-assistant-director-of-the-counterintelligence-division
Director Comey told Congress  he did not tell congressional oversight "Gang of Eight" he was investigating presidential candidate Donald Trump because the Director of Counterintelligence, Bill Priestap, suggested he not do so. (March 20, 2017)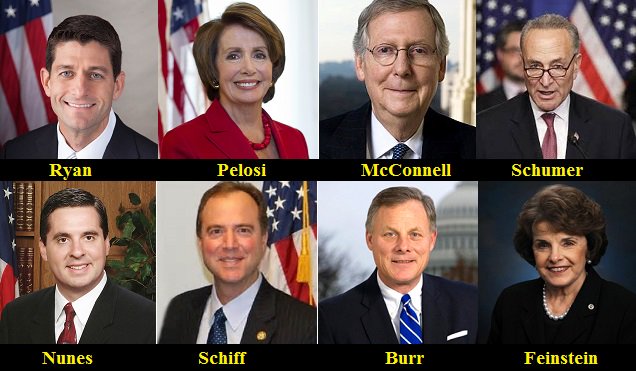 Comey referred to Bill Priestap as the decision maker on not telling Congress about the Op.  Sally Yates referred to him as Key.
Bill Priestap is married to Sabina Menschel.  http://www.gettyimages.com/photos/sabina-menschel
President & Chief Operating Officer – Nardello & Co. http://www.nardelloandco.com/global-reach/americas/
Nardello & Co. is a global investigations firm with experienced professionals handling a broad range of issues including FCPA/UK Bribery Act and other corruption-related investigations, civil and white collar criminal litigation support, asset tracing, strategic intelligence and political risk assessment, computer forensics and reputational due diligence. Our clients include the world's leading law firms and financial institutions, Fortune 500 and FTSE 100 companies, governments and NGOs. With offices in New York, London, Washington DC, Miami, Hong Kong and Dubai, Nardello & Co.'s professional staff includes former US federal prosecutors, US lawyers, former law enforcement personnel and intelligence operatives, licensed investigators, research analysts, former journalists, financial crime specialists, forensic accountants and computer forensic experts.
Sabine's father Richard Menschel, and uncle are honored with Carnegie Medal of Philanthropy.
Richard served as an officer in the Air Force. His career at Goldman Sachs began in 1959.  Menschel was a partner and management committee member when he retired, and is now a senior director.
Richards's brother Robert Menschel became a specialist with the New York Stock Exchange in 1951,  joined Goldman Sachs & Company in 1954. He became partner about a decade later and currently is a senior director.
The Menschels are running an extensive philanthropic operation, and much of this is flying under the radar, in part because these vehicles don't even have websites.
sources: www.insidephilanthropy.com/home/2015/9/3/low-profile-long-track-record-the-philanthropy-of-the-mensch.html
https://www.insidephilanthropy.com/wall-street-donors/richard-l-menschel.html
www.medalofphilanthropy.org/richard-l-menschel-and-robert-b-menschel/
Notes from @TheLastRefuge2
·
Dec 15
when Deputy Attorney General Sally Yates testified (w/ James Clapper), she too spoke of the important of Priestap as her liaison and contact within the FBI on the counterintelligence operation. [Yates never mentioned Peter Strzok – not once.]
Even though it was FBI agent Peter Strzok who interviewed Michael Flynn on January 24th, Sally Yates never mentioned him. EVER.
Yates said she and Bill Priestap traveled together, Jan 26th, to the White House to inform Don McGhan (WH Counsel) of Michael Flynn "misleading statements" (based on Pence media reports and Flynn prior ambush interview Jan 24th).
According to Sally Yates testimony, she and Bill Priestap reportedly presented all the information to McGahn so the White House could take action that they deemed appropriate.